Laing Service & Maintenance
Our Team
For over 35 years, Laing Roofing has been providing roofing and building envelope services in the Okanagan and beyond. Laing's Service & Repairs Division is here to help you with any roofing related issue you may have. Whether you're renovating a space and need new roof penetrations to suit or you have a leak that just won't quit… the Laing Service Division is here to help.
View Our Team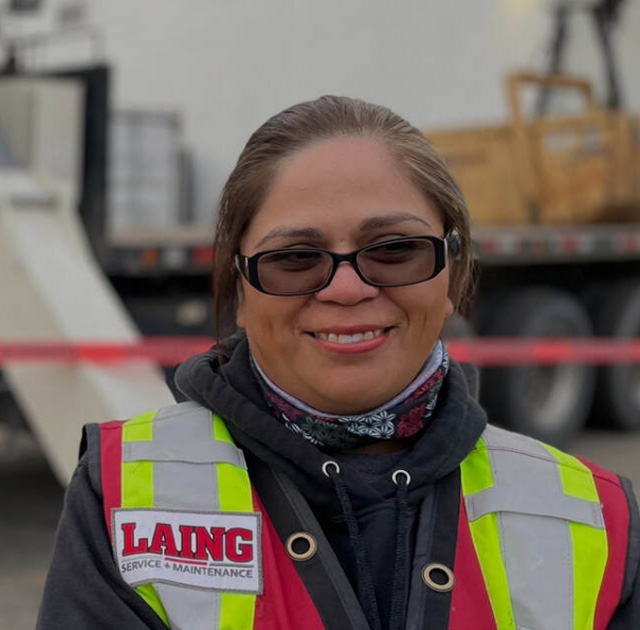 what our clients say
Testimonials
"We had a very small repair needed and very soon after I reported it the Service Department was in contact with me. It was agreed a crew would attend our house. Within 1 or 2 days the repair was completed. Amazing service and communication. Thanks Laing!"

Barry Halpenny
Laing Service & Maintenance
Full Service Roofing
Solutions
Serving the Okanagan and beyond for over 35 years, Laing provides a host of building services that will ensure that your project meets the highest standard of excellence. From hospitals, malls, and major projects to residential leak repairs, Laing is ready to meet your needs.
Curb Installations
Jack Installations
Shingle Repairs
Gutter Cleaning
Moss Removal
Ponding Water Removal
Snow Removal
Flashing Repairs
Preventative Maintenance
Laing Service & Maintenance
Our Services
Whether you have a roof leak or need a larger repair, Laing Service & Maintenance is here to help.
Looking for a new roof? See our parent company Laing Roofing here: www.laingroofing.com
LAING Service Shop (West Kelowna)
1240 Industrial Rd.
West Kelowna
V1Z 3C2